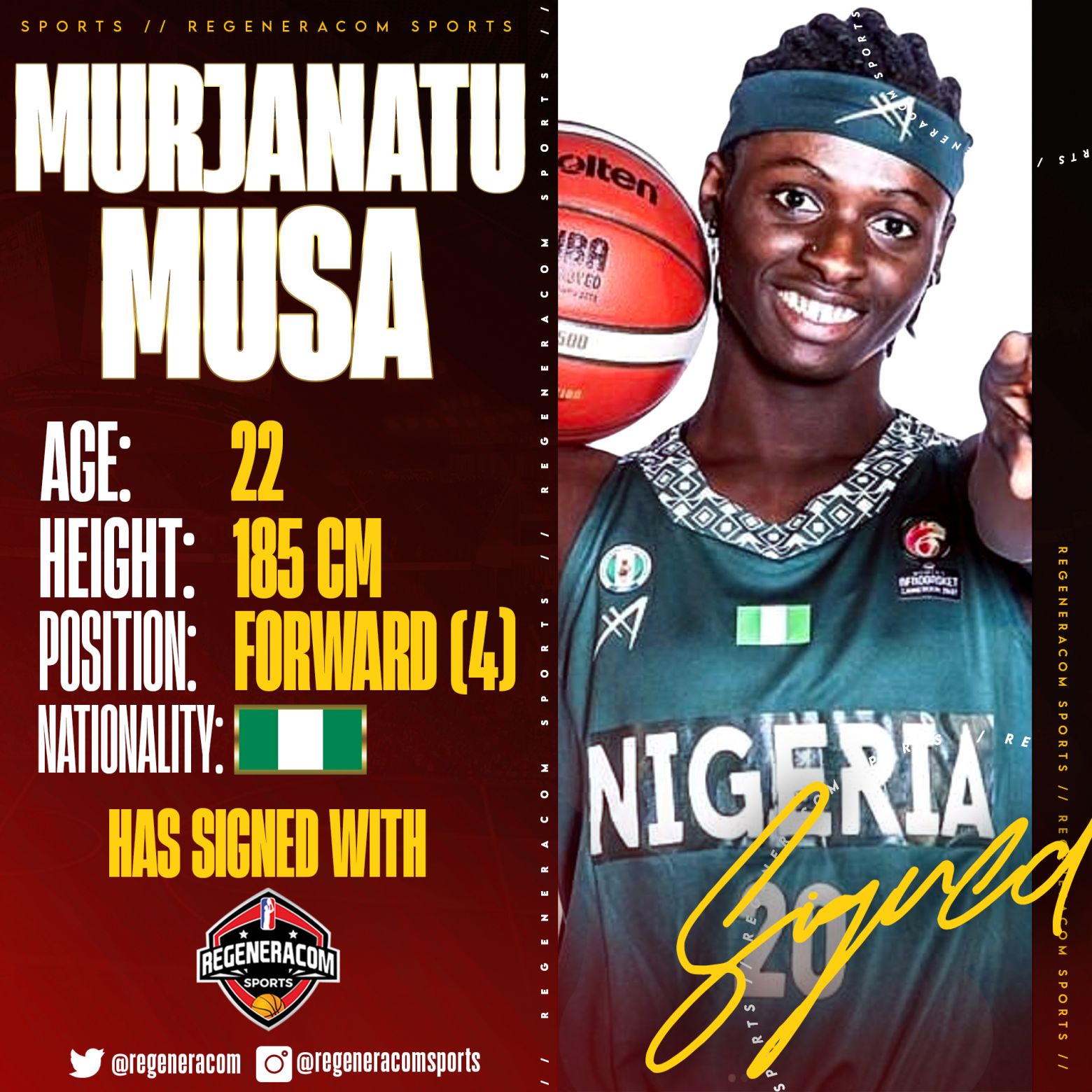 MURJANATU MUSA has signed with Regeneracom Sports
4 JAN 2023
Murjanatu Musa is a nigerian international power forward born in 2000 who displays big athleticism and intensity in her actions.

After spending the first part of her basketball career in Nigeria, becoming League Champìon and MVP, Musa moved to Europe and signed in Spain with Celta, averaging 7.5 points, 6.8 rebounds and +11 efficiency in 16 minutes per game in Spain-D1 (18 points, 16.4 rebounds and +26.5 efficiency per 40 minutes) during the 2021/22 season.

Musa re-signed with Celta Vigo for the 2022/23 season and she averaged 12.5 points, 13 rebounds and +22.7 efficiency, being the second best player in efficiency per game in the whole competition.

With the Nigerian National Team, Murjanatu Musa won the gold medal in the 2021 Afrobasket.
---
---