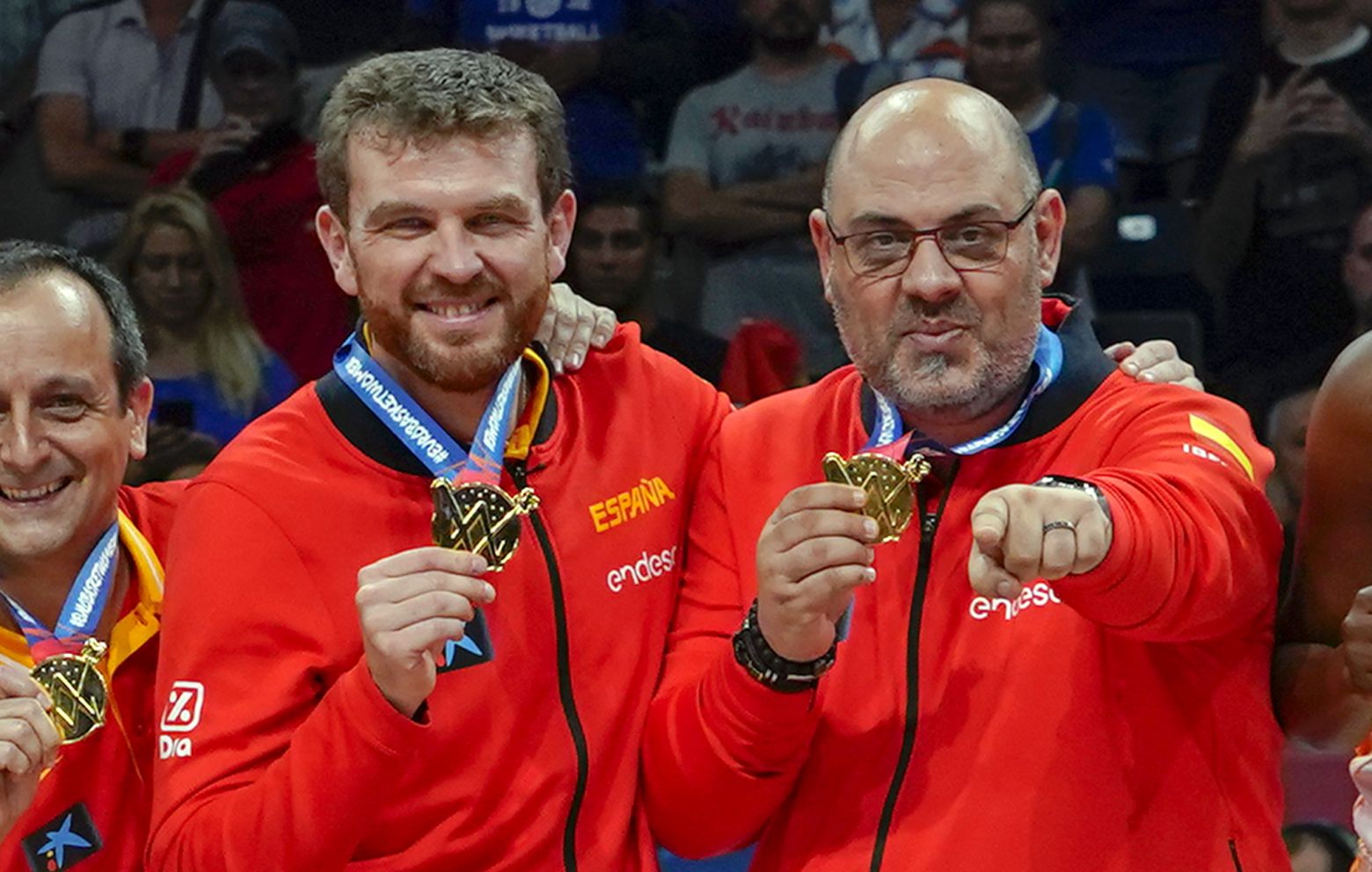 LUCAS MONDELO and CÉSAR RUPÉREZ, Gold Medal with Spain in the European Championship
8 JUL 2019
Lucas Mondelo and César Rupérez have added a new success to their careers after winning the Gold Medal in the Eurobasket played in Latvia and Serbia.

After a tough first group with Ukraine, Great Britain and Lativa, in which Spain had to fight hard to win all the games, the team offered their best version starting in the quarterfinals, getting the against Serbia in Semifinals and finally dominating France at will in the Final to reach their 3 Gold Medal (in 4 attempts) in European Championships since Lucas Mondelo became the head coach.

Since he was appointed Spanish NT coach, Lucas Mondelo won the Gold Medal in the 2013 Eurobasket, Silver Medal in the 2014 World Championship, Bronze Medal in the 2015 Eurobasket, Silver Medal in 2016 Olympic Games, Gold Medal in 2017 Eurobasket, Bronze Medal in 2018 World Championship and finally the Gold Medal in the 2019 European Championship.
---